Every business has some favorite projects. At Korby Landscaping LLC, one of our favorites is community gardens.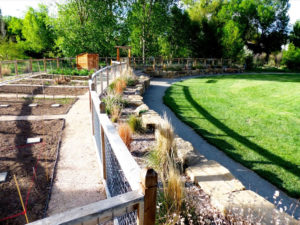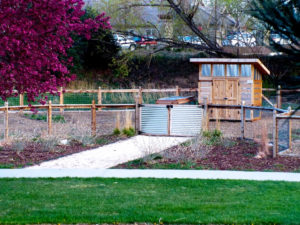 Community gardens don't just offer gardening opportunity to those without yard space to grow vegetables. They bring personality and beauty to neighborhoods and parks. We consider ourselves lucky to be part of projects like these.
Korby Landscaping worked with the City of Fort Collins to create complementary surroundings for community gardens in Rolland Moore Park and English Ranch. These surrounds must incorporate not just the space limitations of the individual parks but they need to agree aesthetically with the gardens and the immediate area. Korby used brownstone blocks and water-efficient native plants throughout to address both of these goals. Of course we are biased but we love the results—and gardeners and park
visitors agree!